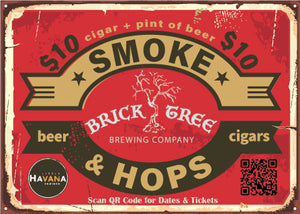 Smoke n Hops
Come by August 31 at 5pm and enjoy Bricktree Brewing Company's craft beers and a cigar* from Little Havana Humidor (LHH)  
Just come by LHH's  cigar stand on the day of the event,  present your emailed receipt from LHH, and we will give you a cigar* and your ticket for a pint of beer.
Don't forget to ask your Cigar Specialist to help you pair your cigar with a beer to enhance your experience. 
*LHH will have select cigars for customers to choose from. 
---